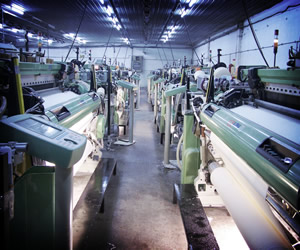 Denkateks A.S. was founded in 1991 in Denizli in Turkiye. Denkateks which is active on a ground of 11,000 m2 of which 8,500 m2 is closed with, intents to perform the best service for its customers with a very rich line of goods.
Denkateks has the capacity of producing 600.000 mt/month of fabrics by Picanol Optimax weaving looms, 100.000 kg/month of towels by Vamatex Leonardo looms, and also 50,000kg/month of knitted terry.

For the casual attire: fabrics of shirts and trousers; for the household textiles: sheets and duvet covers; and for the hotel textiles: the towels, the dimities, and the tablecloths. It can also customize products according to orders.

We export variety of the products, towels, dimities, tableclothes; mainly to Russia, Holland, Denmark, Germany, etc.